Mayo Solicitors Bar Association CPD Webinar
2nd December 2021 | 2:00pm
Cost: FREE to watch, €40 for CPD
Register Here

Brought to you by the Mayo Solicitors' Bar Association and Finders International, we are hosting a webinar providing interesting insights from relevant experts, which should be of interest to Solicitors.
We will be discussing:
Recent legal & tax developments affecting farmers and landowners
Probate Genealogy Successes
Cybercrime and the risk to client money
This webinar is CPD accredited [2 CPD Points] – For further information on how to acquire CPD for this event, please read the further information below.
Our Speakers 
AISLING MEEHAN
Principal, Solicitor & Tax Consultant
Aisling Meehan Agricultural Solicitors 
LORNA FLEMING
Private Client Manager
Finders International 
RORY O'NEILL
Investigating Accountant
Law Society of Ireland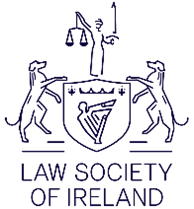 ---
This event is FREE to register and watch but to acquire a CPD certification, you are required to pay €40 to Mayo Solicitors Bar Association. Payment should be made via cheque. Once this is received, please contact Augusta to receive your CPD cert. 
Please send your cheque to:
Gary Mulcrone
Treasurer Mayo Solicitor's Bar Association
Gilvarry & Associates Solicitors
Unit 9, N5 Business Park
Moneen Road
Castlebar
County Mayo
For CPD certs, please email Augusta Tuohy at: [email protected]
For payment queries, please email Gary Mulcrone at: [email protected]
Cheques can be sent after you have watched the event. If you have any further questions regarding this event or, please do not hesitate to contact the event organisers at: [email protected].
---
For those with hearing impairments, we can provide a subtitled version of the event. We can also provide translated subtitles in your chosen language. To request this, please contact us at: [email protected]