Below is a small selection of comments we have received from lawyers and beneficiaries since opening for business in December 1997. Names of individuals or companies are only used with their permission and in accordance with our Privacy Policy.
All
Beneficiaries
Solicitors
I was impressed with the speed and efficiency that you had. It was a very quick turnaround. The client was taken aback by Finders' speed and efficiency.
Colm McGuire, McGuire O'Halloran Solicitors, 2021
I was delighted to discover recently that as well as assisting with complex probate and beneficiary identification Finders are also extremely knowledgeable and experienced in the area of title investigation. I was instructed in a matter involving a piece of unregistered property the title to which could not be located. Finders were very quick and efficient in assisting me with the relevant searches, eliminating irrelevant results and getting the right attested copy memorials etc. so that we could make real progress fast. We ultimately identified the title to the property required surprisingly quickly at a very reasonable cost, resulting in very happy clients. Maeve and her team at Finders helped us to look good in the eyes of our clients and enabled us to turn what might otherwise have been a dead-end file into a very productive matter for everyone concerned. I have since learned that Finders will also assist in responding to complex PRAI rulings on title and therefore the next time I encounter a problem of this nature they will be the first people that I call.


I would like to take the opportunity to thank Finders for your comprehensive report. I will most definitely be using your service again.


Gallagher & Co Solicitors, 2021
We engaged Finders International in relation to a complex intestacy and were delighted with their highly skilled, efficient and professional service.


I am very impressed with the services of Finders International. They found me across the pond. In all of my dealings with them, they were extremely professional and knowledgeable. I would highly recommend using their services to anyone.
Our firm has used Finders International and they have provided an excellent professional service. Their staff have been courteous and helpful and I recommend use of the services they provide.


Eunan Gallagher, Gallagher McCartney LLP, 2020
Our firm has used Finders International on a number of occasions and every time their service was thorough, efficient and extremely helpful in dealing with the matter at hand. It is always a pleasure to deal with them and I would not hesitate in recommending Finders to any Probate practitioner.

Monika Chaberska – Blaszczyk, Cullen & Co. Solicitors, 2020
An excellent service which can get to the bottom of missing beneficiaries in an estate. They provide all the necessary certificates (birth , marriage, death etc.) allowing the executors to finalise the estate and discharge their responsibilities.


Caolan Doyle, Doyle & Company Solicitors, 2020
I was very happy with the service. It took longer than expected but that was no fault of Finders. They do exactly what they say on the tin.
Finders International offer a very professional service. I found Maeve to be very pleasant, approachable and sensitive. My family and I thank Finders most sincerely for finding us. I am extremely grateful for the copy of our family tree. Now after more work myself, I am back in contact with a cousin. The money was a pleasant surprise, but being back in touch with family and being able to visit the grave of my deceased cousin are priceless blessings. Maeve was equally professional when I heard her speak on the radio. She really did a great job in promoting Finders International in Ireland.
I was kept in the loop the whole way through.
I was very impressed with the fact that Finders tracked me down. It was all done very professionally. The service was done to its conclusion without me ever having to contact anybody.
I was happy with the good service from Finders International.
I found Finders to be very thorough and professional. The company also gave me access to information that I requested to help me in my own family tree tracing project. I highly recommend this company.
The service which Finders provides, from ascertaining who the next of kin of a deceased are to locating missing beneficiaries of an estate, has proved invaluable to our firm in the administration of estates in a timely and efficient manner. I would have no hesitation in recommending them to a colleague.


Fintan Morahan, Partner, Oliver P. Morahan & Son LLP, 2020
We have asked Finders for assistance on a number of occasions and have been impressed by their knowledge and international reach.


Paraic Madigan, Partner and Head of Private Client, Matheson, 2020
Finders offers a trusted and efficient service which is of great importance to probate solicitors and their clients trying to progress the administration of an estate. Thanks once again for your help.


Ruth Higgins, Gerrard L. McGowan Solicitors, 2020
My firm will certainly use the services of your firm in any other such cases we have.


Richard H McDonnell Solicitors, Ardee – 2020
Our Firm has been using the services of Finders International for many years now and their service is second to none. I cannot recommend them highly enough. Without their assistance some of my probate files could never have been brought to a conclusion. In one recent file, Finders International were successful in tracking down a long lost cousin of the deceased enabling an Estate in Ireland to be administered. - A very thankful Solicitor and beneficiary!


P.G. McMahon Solicitors, Newcastle West – 2019
We are very satisfied with regard to our dealings with your Firm to date. We look forward to using the services of Finders International again and again.


Dilon-Leetch & Comerford Solicitors, Ballyhaunis, County Mayo – 2019
Your service was incredibly professional and efficient, the intermittent updates very informative and the ultimate reports fulfilled the brief beyond my expectation - all at a reasonable cost.


Phil O'Regan & Co. – 2019
An excellent, efficient and affordable service. The searches undertaken are exhaustive, locating heirs previously unknown and even on occasion proving people to have no entitlement to either administer or share in an estate on intestacy. Finders give great comfort that an estate is being properly administered.
We have been using Finders International for several years in relation to missing and untraced beneficiaries and have found their services to be very efficient, practical, and cost-effective. We would have no hesitation in recommending them.


Ferry Solicitors – Barry O'Donoghue, 2019
Having availed of their services I would be very happy to recommend Finders Ireland to colleagues in providing an efficient and user-friendly service in tracing missing heirs.


Kelly & Ryan Solicitors – 2019
We have always found Finders to be very professional to deal with.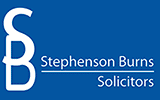 Stephenson Burns Solicitors, 2019
A totally professional and speedy service
Eric Hanson of HCB Park Woodfine LLP – 2016
Excellent, speedy service. Thank you.
Found the missing beneficiaries very quickly and stayed within the budget agreed
A very efficient service was provided at a reasonable cost
Rowberry Morris Solicitors – 2016
Excellent as always, and for a very reasonable fee.
Well done Padraic, a lovely TV interview, a wonderful outcome, and a very nice piece of publicity for the company!
Lorraine Power, Holmes O'Malley Sexton Solicitors, Dublin 2 – 2015
I have instructed Finders on matters in the last year and found the service to be extremely professional. I welcome Finders to Dublin and believe their services will be of huge benefit to solicitors in Ireland.
John Costello Beauchamp Solicitors – 2015
After 8 years of searching and having previously used two other search agents with no success, you have now bought this to a successful close. Thank you
Was impressed with the speed and quality of the service provided
C J Pilling, Widdows Pilling & Co Solicitors, Manchester – 2015
I am extremely grateful to you for achieving such an excellent result so quickly
QS Knight Polson, Eastleigh, UK – 2014
Very good value for money compared to other genealogists
Mark Thomson, Knocker & Foskett Solicitors, Sevenoaks UK – 2014
Always reliable. Good communication. Pleasant and helpful staff. Very approachable.
Lawyers, Canterbury, UK – 2014
I have used Finders for many years and always receive an excellent service
Sue Peeling, Robinson Allfree Solicitors, Ramsgate UK – 2013
Clear, upfront advice on costs. Quick, successful service, excellent, thank you.
HRJ Foreman Laws Lawyers , Hitchin UK – 2013
Finders understand what's required of them and they are proactive, constructive and have a sound understanding of their business and how to address the marketplace.
Lawyers , Oxford UK, 2013
Excellent and highly efficient and much appreciated. I'm impressed!
Lawyers, Hampshire UK – 2011
Always friendly and helpful. I would not use any other firm!
Lawyers , Peterborough UK – 2011
We would like to take this opportunity to thank you for your prompt and efficient assistance in this matter and for your reasonable commission structure
Last Cawthra Feather LLP, Solicitors, Shipley, UK – 2010
Mr Roberton is extremely impressed at the efficient and effective way you have dealt with this matter and will have no hesitation in using the services of your firm in the future
JMT Solicitors, Newton Abbott, UK – 2008
A prompt and impressive service every time.
Emsleys Solicitors, Rothwell, West Yorkshire, UK – 2007
Absolutely first rate professional service – much appreciated. You were highly recommended to us and it was justified!
Clyde Chappell & Botham Solicitors, Stoke-On-Trent, UK – 2006
We wish to report that our clients found your report very thorough and well presented. It has greatly assisted ourselves in preparing a distribution account.
Lawyers , Leicestershire, UK – 2005
The family will be delighted and surprised that their missing relative has been traced
Lawyers , Dorset, UK – 2004
May I thank you and your organisation for the most excellent and professional way in which you have dealt with this matter.
Richardson Spurling Lawyers , Dorset, UK – 2003
We were very pleased with your efforts and the presentation was excellent. It was especially useful that you kept us up-to-date with progress.
Howard & Over Lawyers , Devonport, Plymouth, UK – 2002
Solicitors / NSW, Australia – 2015
Many thanks for your letters, the contents of which I am very pleased to note In the meantime thank you very much for your assistance.
Lawyers , Essex, UK – 2001
we are most grateful and not to say impressed by the speed and efficiency of service. We shall not hesitate to call on you further should the need arise.
Lawyers , Surrey, UK – 2000
I never knew that "miracles" did not take a little longer.
Jackson Lawyers , Stockton-on-Tees, UK – 1999
We were extremely impressed by your speed and professionalism throughout and will not hesitate to use your services again in the future.
Turbervilles Lawyers , Uxbridge, Middlesex, UK – 1998
I thought this day would never arrive. To see my dads face today when I told him his brother had been found meant more to me than winning the lottery. A heartfelt thank you to Finders International for giving my dad his brother.
Thank you for supporting our search....you did a wonderful job
I thank you so much for your research and efforts in locating us, which will perhaps enable us to learn a bit more about my father's family history
Beneficiary, Canada – 2014
I was amazed at the extent of your research & delighted to have a little more knowledge of my Grandmother's family………..I am very grateful to you for all your trouble
Beneficiary, Wimborne – 2014
Without your service I would never have known about the inheritance. Thank you.
Douglas Hawes, Germany – 2014
Simonne & Emma who dealt with this matter for my father were extremely helpful & friendly. Our questions were dealt with promptly and we were fully informed at all times. Excellent.
Beneficiary, Abingdon – 2014
Knowing you had my interests in your care I was quite happy to leave the worrying and checking to you – so many, many thanks to you all
Beneficiary, Sutton Coldfield, UK 2013
Thanks to your hard work & expertise, my partner and myself will be having a wonderful xmas.My children and grandchildren are also beneficiaries of your wonderful work
Mr V Goodey, Berkshire – 2013
The money was a pleasant surprise, but the family tree is priceless, many thanks!
Thank you for your service and for sending me a family tree…….I rate your service and correspondence as 'Excellent'
Beneficiary, York, UK 2012
You have dealt with this matter professionally and with speed……I thank you for all you have done
Beneficiary, York, UK – 2011
I have now received a surprisingly large cheque from the [Deceased's] estate……Without your company's efforts I would have known nothing about all this.
Beneficiary, Essex, UK – 2011
May I take this opportunity to thank you for your efforts in researching the genealogy of my relative. It was quite unexpected but the outcome was very welcome.
Beneficiary, Peterborough, UK – 2010
Every letter I received was helpful & easy to understand. These sort of things you read about but never think it could happen. Will make a lot of people smile; we are just ordinary great-grandparents. Thank you again for all the work you did.
Excellent, dealt with efficiently and a quick service.
Beneficiary, Bedfordshire, UK – 2008
I would just like to thank you on behalf of myself and my family
Katrine Skerritt, Cleveland, UK – 2007
As it came out of the blue the information was enlightening and much appreciated. Thank you for all your efforts on my behalf. I am most pleased with the results.
Trevor Child, Wiltshire, UK – 2006
This feels like a dream. I can't explain it. I don't know how to thank you enough. You have made a small family feel like a complete family by contacting us and giving us this information
Beneficiary, Canada – 2005
Thank you very much for your family tree covering [the Deceased's] relatives. I really did not expect anything so comprehensive. It is absolutely fascinating…………It was most kind of you to not only forward my letter to [a relative] in New Zealand, but to cover the cost of the postage too. I wonder if they will reply!
Beneficiary, Cheshire, UK – 2004
I apologise for at first doubting your authenticity……A lawyer checked out your bonfides for me and assured me everything was "kosher" and I should complete the Agreement, which I did immediately. Again my apologies for complicating your endeavours on my behalf
Beneficiary, Canada – 2003
Thank you so much for the unbelievable family tree that you sent me. I am in total awe and amazement that I belong to such a vast and extended family…..Once again my sincere thanks for all your hard work
Beneficiary, Republic of South Africa – 2002
I have received cheque from [solicitors] and would like to thank you for work involved in tracing me……After the shock it was a lovely surprise which will enable us to have some replacements in the home and a few more luxuries in our retirement. Very grateful.
Beneficiary, Devon, UK – 2001
I wish to take this opportunity to thank yourselves for all the work that you have obviously had to undertake in the search for me, thank you very much.
Joan Portlock, Yorkshire, UK – 2000
Many thanks for your letter and copy of our family tree. It is not just interesting, it is priceless. We have always felt isolated out here in New Zealand.
David Morris, Waiotira, New Zealand – 1999
Susan Creamore, Langley, Canada – 1998